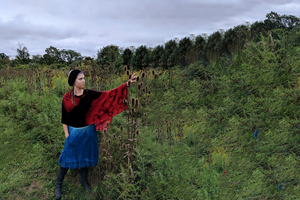 Process
Every step of the way, our process is executed by human hands, using centuries old techniques, imbibing every detail with positive intention and beauty.
Rescue & Reuse
Kate Beck New Orleans garments & accessories are proudly produced using deadstock and upcycled materials. We take pride in reducing textile waste and the energy needed to create new fabrics. This process of rescue and reuse truly makes each garment one-of-a-kind, as yardage is limited in quantity and cannot be replicated.

We never use pre-mixed dyes or waste water. Every color has been custom mixed using a combination of "perpetual dyes" in our 100-year-old courtyard. What is perpetual dye? We continuously marry our dye baths over and over, refreshing them with new pigments, creating 100% unique and inimitable colors.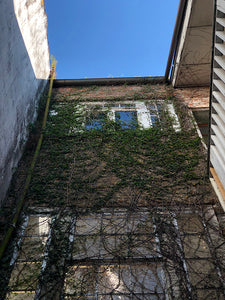 What does one-of-a-kind mean to us?
Every piece from the studio is unique.
We carefully and intentionally place each print, tint each color, and work every stitch by hand. We can never replicate the same piece twice, and we relish the charm of this imperfect process.